One of the most iconic structure in the United States is the Statue of Liberty, it dominates the New York city harbor and  symbolized as freedom for all the people to have a better life. If you are planning to travel to New York one of the things you could do is to take a boat to Liberty island to see the statue up close, you can buy the ticket with admittance to the statue and its museum.
[Image from wikipedia.com]
New York has some of the best museums in the world.  Most of the museums are run by the city  and only ask donations for entrance fee including the Metropolitan Museum, while  private Museums like Museum of Modern Art can be very expensive.  In addition New York has also hundreds of small galleries that can be found through out the city remarkably  in Williamsburg and Chelsea. Most of this museums and galleries are closed on Monday so you have to make sure to plan your itinerary well.
Orlando Florida is one of the nation's most visited cities and is a Mecca for enthusiastic tourists traveling from abroad, as well as citizens native to the US. Orlando is, home to some of the world's most popular theme parks, historic sites, and natural treasures. The city literally has something for every family fortunate enough to visit on vacation.
When people hear a conversation or visit an Internet site focusing on Orlando, their thoughts generally turn to theme parks such as Disney World, Universal Studios, and SeaWorld Orlando. For visitors who are interested in avoiding larger crowds, many smaller parks have opened in recent years to accommodate the demands of local tourism.
Travelers visiting from outside the United States will find Orlando to be a very friendly city as well as very helpful in guiding foreign tourists from attraction to attraction. ESTA, or the Electronic System for Travel Authorization is a convenient way to allow foreign tourism to thrive. Intended to allow short term visits for business and tourism, the ESTA is a valuable tool in regards to promoting US cities such as Orlando.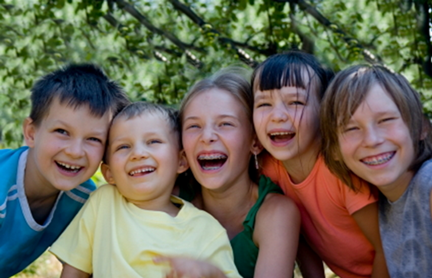 The ESTA Visa application is necessary for residents of countries that are part of US Visa waiver program. This program was established by The Department of Homeland Security as a precaution and method of screening for any potential threats in relation to Nationals visiting from foreign countries.
ESTA US Visas are granted through an application process. The ESTA US Visa is mandatory and is in no way a guarantee to authorize traveling to the US. The application may be accepted, denied, or delayed pending further processing and investigation.
Orlando and other tourist destinations in the US encourage foreign Nationals to apply for the ESTA so that they might enjoy the wonderful attractions that cities such as Orlando have to offer. There are many official and unofficial websites that can help potential visitors find vacation packages and other important information regarding their visit. Orlando offers and almost limitless array of activities that is sure to appeal to anyone considering a visit to the beautiful city.
About the Author:
Written by Robert Hall a Tech writer with a travel obsession – catch me @travelplex
Miami is a major center and a leader in finance, commerce, media, entertainment, culture, the arts and international trade but Miami can offer more than that,  it is also popular with its beautiful beaches, exciting nightlife and historical attractions.
So start planning your summer vacation in Miami  because it offers the perfect combination of luxury, relaxation and recreation one of the place you should visit in Miami Beach is the artificial Island, Star Island which is home to few celebrities like Will Smith,  Madonna,  Gloria Estefan, Shaquille O'Neal and many more, the houses are  gated but the architecture is worth looking for.
[Image from exclusivepropertiesinmiami.com]
Miami's  Art Deco district is also must see , it is  a place where you can see historical Art Deco condos and  known for buildings with intricate architectural details and bold pastel colors . It is also home to some of Miami's best dining , shopping and nightlife hotspots.
If you are into Museums a visit to Frost Art Museum, Lowe Art Museum and Vizcaya Museum and Gardens is just right for you. Frost Art Museum has a large variety of  pre-Columbian artifacts and 1960′s and 1970′s American photographywhile Lowe Art Museum has many collections of ceramics, pottery,  antique art and sculptures ranging from Greco-Roman times, and so on as well as ancient potteries.