Travel and Style February 19th, 2013 | Comments Off on 5 Hottest Brand For Women's Bike Fashion In 2013
Riding bicycles in Australia is growing in popularity. Most people don't think of fashion when they think of fitness, but fashionable items can help bikers feel confident and achieve greater speeds. Aerodynamic clothing will help women experience less drag as they bike downhill on the mountainside. Try these five hottest brands in women's bike fashion.
1. Terry Bella
Terry Bella produces aerodynamic bike fashions such as bike shorts. Their products are made of some of the best quality material that is breathable. Terry Bella bike shorts feature wide waistbands and Flex-Air chamois. The Meryl microfiber nylon and spandex blend is great for thermal regulation and moisture management.
These biking shorts also feature bacteriostatic microfiber nylon. This type of fabric prevents bacteria from forming and prevents sweat from accumulating. Ventilation is made possible by perforation. Silicone grippers are included in the design to keep leg hems in place.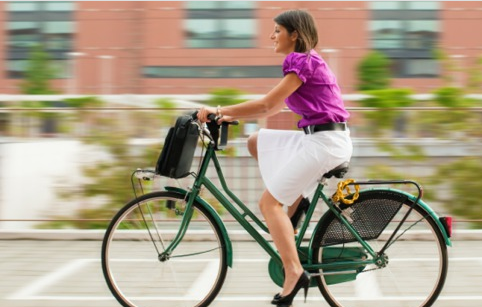 [Image not Mine]
2. Novaro Mezzo
Novara Mezzo makes premium bike tights with chamois pads and nonbinding waists. The material bike tights are made of stretch fabric that is moisture-wicking. The fabric also provides protection against harmful ultraviolet rays. The seams are sonic-welded and reduce friction. There is a mesh back panel on the shorts to allow moisture to escape the body and to allow for ventilation.
3. Pearl Izumi Barrier
Pearl Izumi Barrier offers wind-resistant and water-resistant biking fashion. The company's jackets are breathable and moisture-wicking. Body temperature can be regulated with zippers. The jackets also feature reflectors and numerous pockets to keep the essentials of cycling close to the body.
4. Brooks Utopia
This company produces a variety of biking products including arm warmers. Silicone grippers help to keep the arm warmers in place. Fabrics for the products are comfortable. Soft-brushed fabric is comfortable next to the skin. There are numerous pockets and reflectors on the products for convenience and safety. If all aspects of your ensemble should be fashionable, consider adding Brooks Utopia to your ensemble.
5. Canari Echelon
This company produces a number of biking products for women including bike tights. The fabric wicks moisture from the skin and fits snugly to the fabric. Flatlock seams will reduce friction of fabric against skin. A molded and padded chamois provides comfort long rides. Silicone grippers will hold the bike tights in place.
Reflectors are also featured to improve the safety of the bike tights. The look is streamline and fashionable. Women look great on their bikes while cycling past some of the most beautiful scenery.
Women do not have to look nerdy or inexperienced while biking. Instead, they can choose from these five hottest brands and make a great ensemble. These brands will make any woman enviable. Select an entire outfit from one brand or mix-and-match brands to create the perfect biking ensemble. Consider buying one of the chic female bikes to go with your outfit for a fashion statement. If you need some help to find bicycles shops in Australia check out the 99 Bikes website.
Written by Kelly Holmes
Kelly prides herself as an active mum of three boys. She has been a professional triathlete for 5 years.