Travel and Places June 3rd, 2012 | Comments Off on Beijing
Planning a  vacation to Beijing is not that stressful because there's a lot of cheap flights to Beijing where you can save a lot of money that can be spent for buying souvenirs like pearls, artifacts and Chinese silks. The city is so ancient that there's a lot to visit one week couldn't be enough, one of the things which is must see is the Forbidden City and just across it is the Tienanmen Square which is the large square in Beijing and third largest square in the world.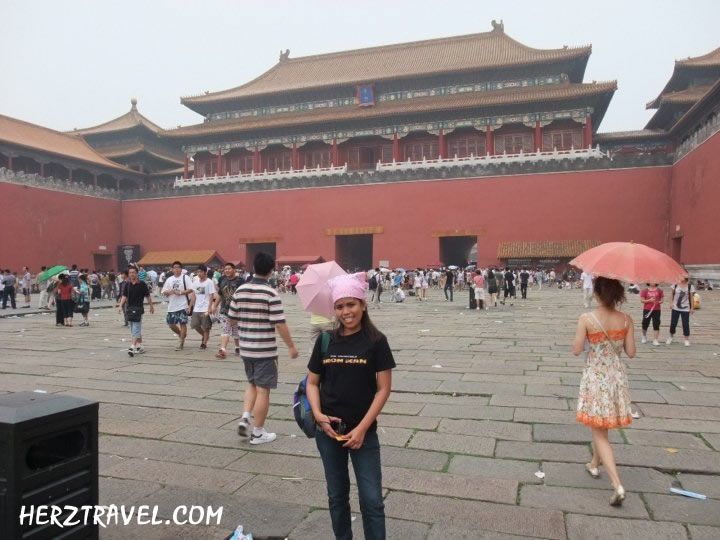 [Taken during my 1st visit in Beijing]
After touring Beijing city I am sure no one will missed the Badaling Wall, the Great Wall of China. You can tour it in one day, included in the tour is visiting  Wax museum and  Jade Museum you can do it by going to Tourist Hub which is just near the square.
There's a lot more sights to visit in China that is enormous to enumerate while you are in Beijing don't forget to walk around Wangfujing street where St. Joseph Cathedral is, and  eat their exotic food on Wangfujing Snack Street they sells exotic food like spiders,  grasshoppers, salamanders and scorpions. I have try two of them, the grasshopper and scorpion and they taste like just a fried fish tail.
Anyway if you want to shop around for original products like Burberry,  Oriental Plaza is just nearby that offers not only shopping facilities but also dining and entertainment.
[ Tagged In ] Travel to Beijing