Browsing Category: "Travel and Places"
San Diego is one of the earliest towns in California and is located not far from the Mexico border. Founded in 1769, the enchanting town lures hundreds and millions of visitors every year because of its pleasant climate, plenty of sunshine and enchanting natural beauty. The city boasts of Spanish Colonial-style architecture as well as museums and gardens. There are miles and miles of beaches and a lot to do and see in San Diego. Whether one is on a family holiday or traveling solo or are looking for a romantic getaway, the town will not disappoint you. There is never any shortage of music festivals, road races and sporting events in San Diego. Look for San Diego beachfront rentals for a fantastic and affordable stay and enjoy easy access to many of the top sites and attractions in town.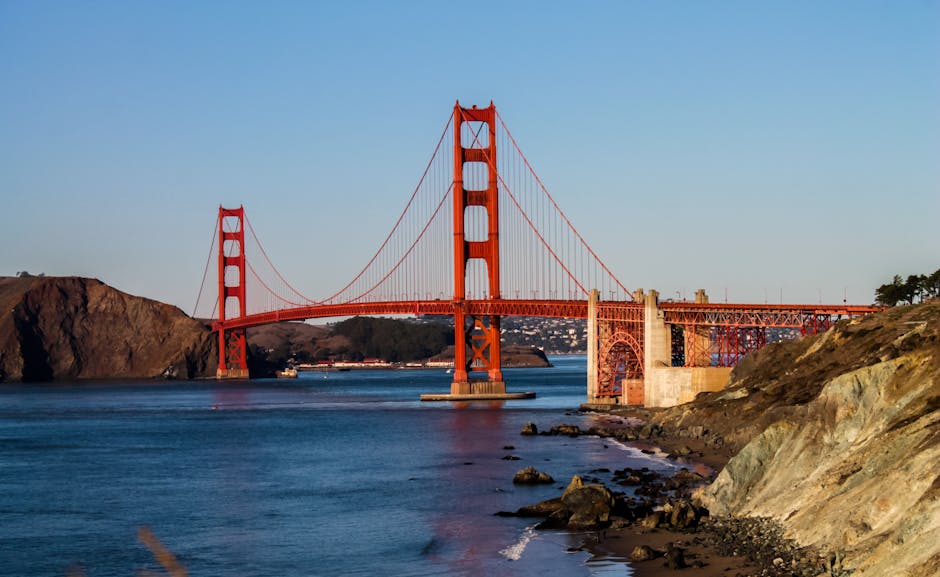 [Photo courtesy of pixabay/pexels.com]
Here are some of the prime tourist attractions in San Diego.
Take a tour of USS Midway Aircraft Carrier
San Diego is the perfect place if looking for military ties. The 972-foot-long aircraft carrier is a major tourist attraction and makes sure that you just don't skip this one. The tour appeals to visitors of all ages and genders. The USS Midway was the longest-serving U.S. Navy carrier and remained the largest ship in the world from 1945 to 1955. The impressive ship could carry more than 4,000 people. Apart from the aircraft carrier, there are other aircraft on display.
Explore the Balboa Park
The 1,400-acre site of the Balboa Park encompasses museums, gardens, and historical buildings. With plenty of green space, it is easy to note the predominant architecture is Spanish-style within the natural surroundings. Some of the highlights of the place include the famous San Diego Zoo, the Museum of Natural History and the San Diego Museum of Art. Balboa Park was originally constructed for temporary use, and today it has become the city's most-loved park. There are trees, lawns, and fountains and one can easily find several picture-perfect spots to capture in their camera. Individuals of all ages and interests enjoy being in the park. One could ride a bike, take a walk, ride a carousel or see a Shakespeare play.
Go to the San Diego Zoo
The San Diego Zoo first showcased its animals in 1916. It was a Kodiak bear named Caesar. Today, the zoo has come a long way and topped the lists of the zoos. The animals here are kept in the most natural settings possible. The Giant Pandas are the most popular inhabitants of the zoo. Other than that, one can see warty pigs, koalas, albino boa constrictor and California Condors. The 100 acres of the zoo also houses more than 4,000 rare and endangered animals. There are more than 700,000 exotic plants in its prominent botanical collection.
Visit La Jolla, the prime beach town
La Jolla means "the jewel" in Spanish, and as one of the most upscale prime beach town in San Diego, the location of the beach indeed makes it shine like a gem among the beaches. Visitors can enjoy lovely ocean views and dine at excellent restaurants. They can kayak, surf, or tide pool-hop. Or, one could simply walk along the cliffs and overlook the waters. Backed by the steep slopes and surrounded on three sides by the sea, you will simply get captivated by La Jolla's natural beauty. Enjoy that abundance of activities, museums and art galleries, and a slew of outdoor activities. Families can picnic, and the beautiful beaches are the biggest draw for locals and visitors.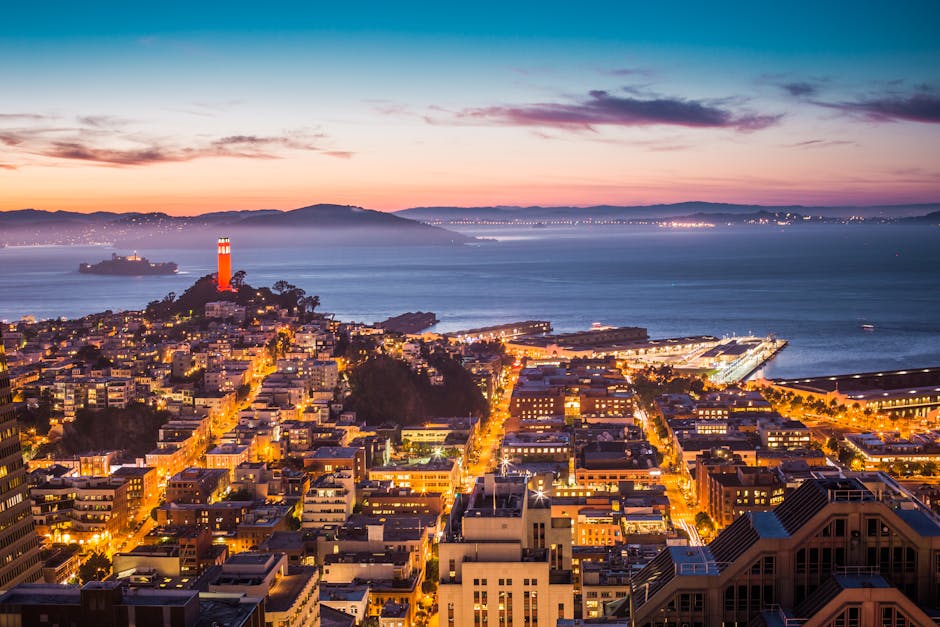 [Photo courtesy of picjumbo.com/pexels.com]
Stroll around the Seaport Village
Seaport Village is indeed a delightful place to spend an afternoon. The village is situated right on the waterfront and is one of the city's must-sees. The area boasts of unique shops and restaurants, and one can enjoy their food at picnic tables, benches, and waterfront patios that can be found throughout the area. Enjoy the outdoor performances that are held regularly in the afternoons. Take the stroll along the waterfront of the Seaport Village, which has fun-filled pleasures for the whole family. There are free shopping shuttles that pick up at the cruise ship terminal and drops off on Harbor Drive. The waterfront shopping and entertainment complex is spread across 14 acres and is enough to keep one busy for hours.
The Coronado island
Coronado is actually a peninsula and is a narrow strip of land between the Pacific Ocean and the San Diego Bay. Its beaches are named among the best in the country, and it is indeed an enjoyable experience to be in the lively little downtown. Coronado Walking Tour is indeed one of the best things one could do in San Diego. Coronado Cruise Bike Tour is both fun and adventurous as it takes you along many picturesque spots. Another fun activity is to go for stand-up paddle boarding is, which is the newest and most fun ways to enjoy Coronado Island. You can also tour the island on a Segway.
San Diego Museum of Art
San Diego Museum of Art collection covers a broad spectrum of works from around the world. In fact, there are artworks that date back to 7,000 years ago. The architecture of the museum with finely-chiseled terracotta and silversmith work is based on Platero style. Artworks from famous Spanish painters adorn the façade. One also gets to see art from the Americas as well as Asian art and European art.
There are several incredible cities to choose from in California if you're looking for a break. Whether you live there or you're visiting from out of state, deciding which place is best for you can be tough. LA and San Francisco are huge attractions, not just in the US by globally too, but there are other cities to choose from. San Diego is another excellent option, which is still large and has a lot to offer. It's great for everyone from families to couples looking for a romantic getaway or even solo travelers. Take note of these fantastic reasons to choose San Diego for your next trip.
Enjoy a Relaxing Spa Experience
The San Diego area is well known as being a destination for spas. A spa experience is a great way to relax if you need a break, and there are spas available at different price points and offering a range of things to do. You might want a spa where you're going to be pampered, or perhaps one where you can engage in some fitness activities. Anyone looking for a luxury spa in San Diego can find several resorts like the Fairmont Grand Del Mar. Rancho La Puerta is supposedly the world's first fitness spa – although it's over 30 miles from San Diego, in Baja.
Take a Wine Vacation
Wine lovers can't take a vacation in California without checking out some vineyards or wine merchants. San Diego County has over 50 wineries, so you won't run out of places to visit and wines to try. You can just enjoy the local wines by having them with your restaurant meals, enjoying a glass or two at a bar or buying a few bottles to take home. But if it's all about the experience for you, you could also take a wine tour or go on a tasting. Try a winery tour by train if you want to experience something different.
[Photo courtesy of sanguin2/pixabay.com]
Explore Areas Outside the City
Not everyone wants to try and get around a sprawling downtown area when they're on vacation. If you prefer to be a little more out of the way, it's easy to get outside of the city proper in San Diego. Staying at the San Diego Marriott La Jolla, you're close enough to all the action but also out of the way. La Jolla is a lovely seaside location, with plenty of places to eat, shop, and more. It's only 12 miles from downtown San Diego, so it's simple to get closer to the action if you want to.
Head to the Beach
One of the best things about San Diego, compared to other coastal cities in California, is that it's easy to get to the beach – and it won't be too crowded. If you head to Border Fields State Park, in the south of the county, you might even get the beach to yourself. You can enjoy lounging on the beach and sunbathing, but some people would much prefer to get out on the water. If you want to learn to surf, you can take a two-hour lesson at Mission Beach.
San Diego and the surrounding county have a lot to offer. It could be the perfect place for your next vacation.
We're rapidly approaching the new year, and you might be considering your new year's resolutions in advance. This is brilliant! Most of the time, we come up with resolutions out of thin air as the clock chimes midnight, only to have forgotten them by the next day. By planning ahead, you get to the venture more thought and yourself time to become settled on it. So, where should you start? Maybe you could try more exercise? Perhaps you could kick a bad habit… Resolutions are supposed to change your life in a positive way. So why not go for something bold? Something to remember. Something that will truly make a difference! Well, changes don't get much bigger than moving abroad, and there are so many positives that can come hand in hand with the new perspective that this experience will provide you with. So, whether you plan to move for a couple of months or make things more permanent, here are a few places to consider and lessons that they might teach you.
Indonesia
If you're looking for culture, Indonesia is home to culture en mass. This Southeast Asian nation is comprised of thousands of small, volcanic islands and is home to almost as many different ethnic groups. By visiting the different areas, you will expose yourself to numerous languages, cuisines, rituals, and other social and cultural phenomena. Perhaps start out with Jakarta – the region's capital. Located on the island of Java, Jakarta is the centre of Indonesia's economics and politics. With a population of over ten million individuals, you're bound to meet some interesting people, perhaps making true friends for life! A huge lesson that moving to Jakarta will teach you is patience. When you visit many of the world's major cities, you often romanticise the spaces. Jakarta, on the other hand, is relatively noisy, polluted, and can prove overwhelming at first. However, once you have settled in, you will begin to unearth its many charms. If you are looking for somewhere a little more rural, you may want to consider another place. Rural Indonesia can be extremely difficult to integrate into, especially if you are used to the privileges of a Western lifestyle such as easy to access healthcare. Instead, opt for a smaller city. Why not consider Bogor? This is near enough to Jakarta to realistically be considered a suburb, but it is also the third largest city in Indonesia itself. It has a higher elevation than Jakarta, and thus the climate is a little more desirable. While temperatures will still be warm, there will be lower humidity. Despite being a city, Bogor is an extremely natural place to live. It has a beautiful botanical garden and a presidential palace with sprawling lands that play host to herds of tiny deer. Take a look at the types of housing available to you in the area at rumahdijual.com/bogor/perumahan-murah.
Italy
For years, films and the media have portrayed Italy through rose-tinted spectacles. So is it all that it's cracked up to be? Well, the only way to truly know is to try it out yourself! There are numerous benefits to living in Italy. But let's start with one of the most obvious: the food. The Italian food that we serve up in our restaurants doesn't have a patch on the original. Delicious pizzas, pasta, and other traditional dishes will make you question how you ever survived on anything else. Italy also has astounding supermarkets, with full spreads of fresh fruits, vegetables and cheese. What's more? The country enforces strict food standards laws, ensuring that use of preservatives and colourings are kept to a minimum. The downside? While goods that are made or grown in Italy are cheap, everything else that is imported tends to have a relatively hefty price tag. Now, for accommodation. You're going to want to know where you're living, after all. Housing in Italy tends to be old and relatively small. It's also pretty expensive. But your money does tend to go towards good service. Properties are generally well maintained, and when something breaks, landlords tend to be some of the fastest to resolve the problem. In terms of transport, the roads are pretty dangerous. Confusing rules and numerous erratic drivers can frequently result in problems, particularly if you are unfamiliar with your surroundings. Public transport links, on the other hand, are brilliant, with services connecting everywhere between the North and the South for an affordable fare. The lesson that living Italy is likely to teach you is that for every negative aspect of life, there's a brilliant one that more than compensates for the first's faults.
New Zealand
It seems like increasing numbers of people are opting to move to New Zealand. So what's drawing them to this relatively small country in the South Pacific? Well, like its neighbour Australia, New Zealand is renowned for its laid-back ethics. The country is renowned for its ethos of life being for living and this is reflected in the balanced lifestyle that most of its inhabitants take on. The country is forward thinking, well developed and well connected. It has a whole host of career opportunities and chances for advancement. However, great emphasis is placed on ensuring that you only work allotted hours before returning home to spend quality time with your friends or family. You are entitled to over twenty days off every year to kick back and relax and do whatever takes your fancy. Did we mention that your commute is likely to be shorter, as there's less traffic? You can expect to leave your workplace and be home at a decent hour! Along with the country's low crime rates, uncrowded communities and easy-going ways, it's not surprising that the people living here tend to suffer from less stress. Besides the general lack of pressure, there's also astounding scenery to sink back into. Search for images of New Zealand and one thing will strike you in particular: how pure and clean everything looks. You can revel in nature, visiting waterfalls, natural lakes, and mountains without having to travel excessively far. Believe it or not, there are also rainforests, black sand beaches, white sand beaches, planes, geysers, mud pools, and hot springs. The profound diversity of the landscape is immense for such a relatively small place. So, if you're currently stressed and overworked, open your eyes to the fact that life doesn't have to be lived in this way to be productive and rewarding.
When it comes to getting a new perspective on the world, you may have to take a step outside of your comfort zone. Sure, you know these places exist. You can read about them all day if you like. But to get a real taste for how different life can be in different places, you're going to have to take the plunge and experience different countries, landscapes, and cultures yourself. A holiday may well be a good taster, but really consider living in each of these places for an extended period of time. Not only will you learn a lot about others, but you will learn so much about yourself in the process too! Every country or city you come into contact with will have a different lesson to endow you with. These are just three different places that we've listed. There are so many more out there! So, do your research, book your flights, and throw caution to the wind. Make your new year's resolution to spend a long period of time in a country other than your native one!