Browsing Category: "Travel and Places"
With its vast expanses of desert and mountains, Utah probably isn't the first place you'd think of when you want to go on a family holiday, but there are plenty of fantastic things to see and do if you're passing by or if you're looking for places to add to your great American roadtrip. If you're planning on travelling to or through Utah at some point, then make sure you reserve a day or two to visit some of these attractions.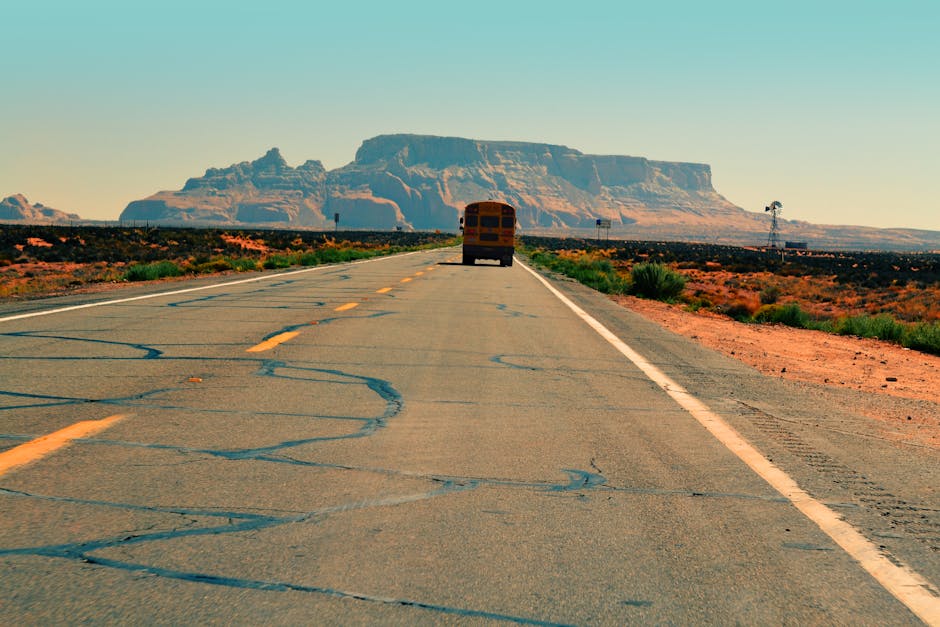 [Photo courtesy of Snapwire/pexels.com]
Ogden
Ogden houses hundreds of miles of beautiful hiking trails that can be challenged by both foot or bike, making it a fantastic location for families and groups. The rivers offer countless fishing opportunities, and you can even take a tip in the cool clear waters if you want to. If you prefer to travel across the waters, then there are boating tours available for a relaxing afternoon. Let's not forget that you can also have fun skiing in Ogden, and all of this is only 15 minutes away from Comfort Suites Ogden, making it the perfect hotel to book a room at if you want to explore this winter wonderland. Ogden is the number one spot in Utah for winter sports. With three world-class ski resorts and plenty of powdery snow to play with, this will be an adventure of a lifetime.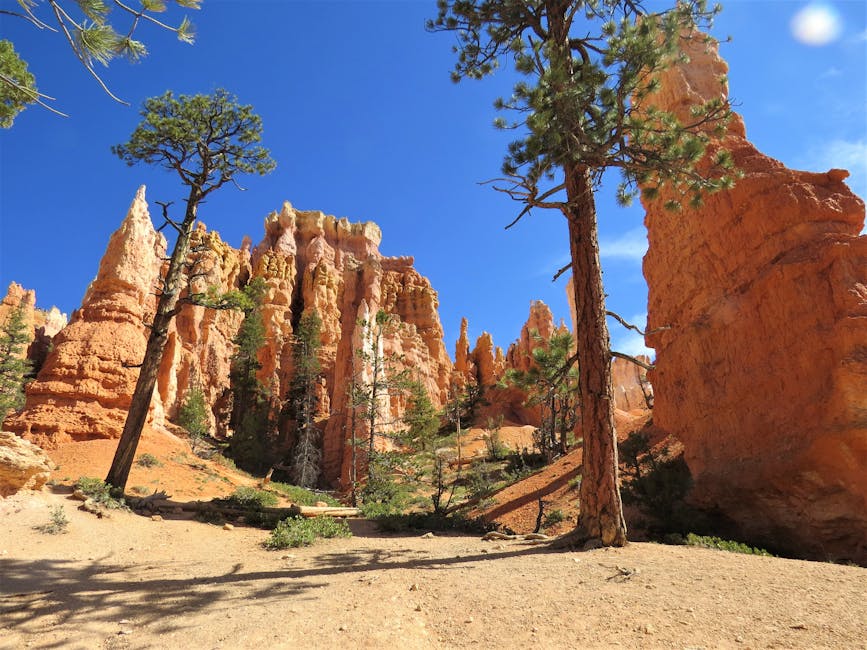 [Photo courtesy of Pixabay/pexels.com]
Utah's National Parks
The Mighty 5 is the name given to five of Utah's national parks. These famous locations draw in millions of visitors every year and have become some of Utah's most prized attractions. Whether you want to adventure, relax or do a spot of stargazing, these parks have everything you could want and more. The Mighty 5 consists of Canyonlands National Park, Arches National Park, Capitol Reef National Park, Bryce Canyon National Park and Zion National Park. There is plenty of fun to be had and countless destinations to explore within The Mighty 5. Whether it's walking, biking, picnicking, stargazing or hiking, you'll find something enjoyable here.
Salt Lake City
Of course, we also can't forget the urban heart of Utah: Salt Lake City. As the gateway to the rest of Utah, Salt Lake City continues to impress visitors with its metropolitan vibes and robust transit hub that extends all over the state. There are countless places to eat, shop and explore. With a bustling food scene that is famous for unique American cuisine and plenty of bakeries and cafes to indulge in, it'll be hard to pull yourself away from this cosy and modern city. It's easy to reach Salt Lake City and with the numerous museums, libraries, parks and complexes to explore, you'll want to spend at least a couple of days here to soak in all of the sights and sounds. It's also a fantastic place to start your adventure in Utah, considering all of the convenient transport links that reach out of Salt Lake City and the numerous hotels that are spread throughout the city.
Whilst Bali is comparatively safe compared to many other places across the world there are a number of precautions that travellers should take to ensure their health and safety when visiting.
Activities
If you are taking part in activities that have risks associated with them such as diving or trekking then keep vigilant and be aware of your own well being as Indonesia does not have the same level of health and safety as the UK.
Take care when swimming. There are strong currents and heavy surf at Kuta Beach and those to the north and south of the island so make sure to swim between the flags. Even more protected beaches can be treacherous and not all have lifeguards.
[Royal Temples, Mengwi]
Road safety
Driving in Bali can be dangerous. Pedestrians are also often at risk as footpaths are frequently in poor condition and it is necessary to walk in the road. Do not expect traffic to necessarily stop at pedestrian crossings.
Alcohol
Travellers should be extremely cautious if consuming local liquor, particularly arak. This local rice wine can contain methanol if not brewed correctly and is potentially fatal.
Drugs
Expect to be offered drugs in tourist areas, on the beach and in nightclubs. Do not be tempted. At the best the "dealer" may be in cahoots with the police and trying to elicit a fine for you, at worst you could end up with a lengthy jail sentence or even pay with your life if you are found guilty of dealing.
Beggars and hawkers
It is likely that you will be approached by beggars and hawkers whilst in Bali, particularly around tourist areas. The best thing to do is to completely ignore them, even if they give you a friendly greeting otherwise they are likely to latch on to you. Bear in mind that they are simply trying to make a living so if you've no intention of buying from them you're wasting their time.
[Prambanan Temple]
Scams
As with any area that attracts tourists there are those that try to rip them off. Common scams in Bali include a "friendly" local discovering a problem with your car or motorcycle and introducing you to a trusted mechanic who then demands a significant sum of money and money changers who use sleight of hand to keep back currency.
Theft
Whilst violent crime is relatively rare, petty theft such a pick pocketing and theft from parked cars is more commonplace. Lock all belongings away and carry money in money belts for extra security. Use the safe facilities that are available at your hotel.
As well as taking general precautions it is advisable to check for current advice on the Foreign and Commonwealth Offices website (www.fco.gov.uk) before travelling.
Bali is renowned for its beautiful beaches, spectacular scenery, excellent water sports and relaxed atmosphere. By taking sensible steps to protect your health and safety you will be able to ensure that you get the most out of your time there.
With over seven million people living there life in Hong Kong is blisteringly fast and it's easy to get lost with the huge surges of crowds on the city streets. However, if you are planning on visiting this beautiful and vibrant place, you won't be disappointed. There's so much to see and do that even if the rush does get overwhelming, you'll love being there. But where to start? Well, we think you should spend your first day climbing Victoria Peak.
[Photo courtesy of tpsdave/pixabay.com]
Unforgettable Views
There is nothing quite like the view from Victoria Peak because it towers over one of the largest and most impressive cities in the world. Getting to the top isn't an easy trek, but there are other ways to reach the top. The most popular option is a tram that is actually one of the steepest in the world. It only takes seven minutes to reach the top, and that's pretty darn impressive consider the mountain is a massive 1500 feet above sea level. If you want the best advice, make sure you wait for a clear day to do this. With clear skies, you won't just see the city. You'll be able to view the surrounding mountains too, and it looks absolutely stunning.
Make sure you take a picnic as well because this is a wonderful place to spend your first lunchtime in Hong Kong.
Take To The Water
[Photo courtesy of Life of Pix/pexels.com]
If you want to escape the city after a couple of days there, you can charter a junk boat. Don't worry, junk boats won't fall apart as soon as you get them out of the bay. The name is derived from the rustic appeal of the boats and the way they are designed. But despite their name, they still offer plenty of luxuries such as a fully prepared meal on your trip. If you're staying at one of the hotels near the bay, you should be able to find more about this, and yes, the people who arrange this service do speak English. So, you won't need to brush up on your Chinese to make sure you can take a trip.
Head To The Busy Streets
You probably want to check out the hotels away from the center of the city when you're booking a hotel. Be sure to check hotel deals in Southside because this is a beautiful area to stay. However, as the sun begins to set, you should definitely head into the more urban areas of town and explore the Hong Kong markets. There, under the neon lights, you'll find everything you could ever possibly want to buy, all on one street. There are various different sections on the market whether you want ladies clothing and accessories or to find flowers, goldfish and yes, even birds!
[Photo courtesy of antha26/pixabay.com]
Rub The Big Buddha's Belly
Rubbing a Buddha's belly is supposed to bring good fortune and if you want to test this why not try it with one of the biggest Buddha statues in the world? You'll find the 202 ton Buddha west of the city in Lantau Island. That's not the only attraction you'll find here. The beautiful views and stunning wildlife are another reason to take the trip.
So, is it time for you to take a trip to Hong Kong and explore one of the most incredible places in the world? The answer is most definitely yes.