Browsing Category: "Travel and Places"
When we travel, many of us seek a little culture. The whole purpose of going away is to experience new things. Yet, all too often, we miss the most striking features of our destinations. This is especially the case with areas such as California. Here, people are usually more concerned with soaking up the sun or spending time at Disney.
The good news is, if you are after culture in California, you'll be spoilt for choice. There's a multitude of cultural activities to keep you busy. If you can drag yourself away from Disneyland, you'll be amazed by what you see. To give you an idea, we're going to look at the what, where, and how of Californian culture.

What to see?

Admittedly, it doesn't get much better visually than Disney. But, if culture is your aim, it's worth taking your eyes away from the excitement. First on your list should, of course, be the Hollywood sign. Located in Los Angeles, this is a must-see if you're in the vicinity. In fact, you could go as far as to say that this is the most culturally iconic piece of Californian history. Erected in 1923, this has been the guiding light for some of the most iconic figures in the movies. The sign led them to their dreams, so let it lead you to yours.
If architecture is more your thing, take a trip to the astounding Hearst Castle in San Simeon instead. This 20th-century historical landmark is a sight well worth seeing. Opt for a guided tour to get the full grasp of what life was like in 1865. It'll be an experience straight from the history books.

Where to stay?

There are also some fantastic cultural options for accommodation. Why not stay in San Diego's 1906 Lodge for a little history? While the building has now been restored, it's easy to see what life would've been like. Or, you could opt for somewhere like the Hotel Royal Long Beach California. Dating back to 1923, the hotel still has its art decor roots, providing both a historical and artistic experience for anyone who stays.
If history doesn't appeal, why not opt to stay in a local Airbnb? When it comes to culture, this is always a safe bet. If you take time choosing, you can ensure you end up in a home owned by locals. What better way to get a real sense of Californian Culture?
How to eat?
When getting cultural, it's always best to eat what the locals do. And, given that Californians eat more seafood per capita than the rest of America, it's worth heading somewhere like Bluewater Grill in Newport Beach.
Don't fear if you can't stomach eating seafood, though. Fast food is also big business. Why not head somewhere like El Segundo's Hopdoddy Burger? Here, you're sure to have a retro burger experience which you won't forget in a hurry. Whatever you choose, remember that, when in California, it's worth doing as the Californians do!
As destinations go, Barcelona must be one of the most well known in the world. So find affordable flights to this fantastic place on the Mediterranean coast of Spain and have a blast!
Your visit should start at the Tourist Information office in the Plaça de Catalunya right in the heart of the city. Not only does this have all the maps and guides you need, but also has a lovely shop with items a bit more out of the ordinary than the normal tourist giftware. From here its just a few steps to the famous La Rambla, a long street lined with unusual market stalls which stretches right down to the sea. Be sure to visit the wonderful La Boqueria market about half way down – a real foody heaven and quite an experience if you haven't seen one before. At the end of La Rambla you will arrive at the Port Vell area with yacht marinas, a fishing port and Maremagnum – a shopping mall and nightlife complex which also houses Europe's largest aquarium (and unlike other shopping malls in the city, this is also open on Sundays and Public Holidays). From here it is possible to walk along the promenade, alongside the marvellous sandy beaches, to the Olympic Port. There are many restaurants all along this route.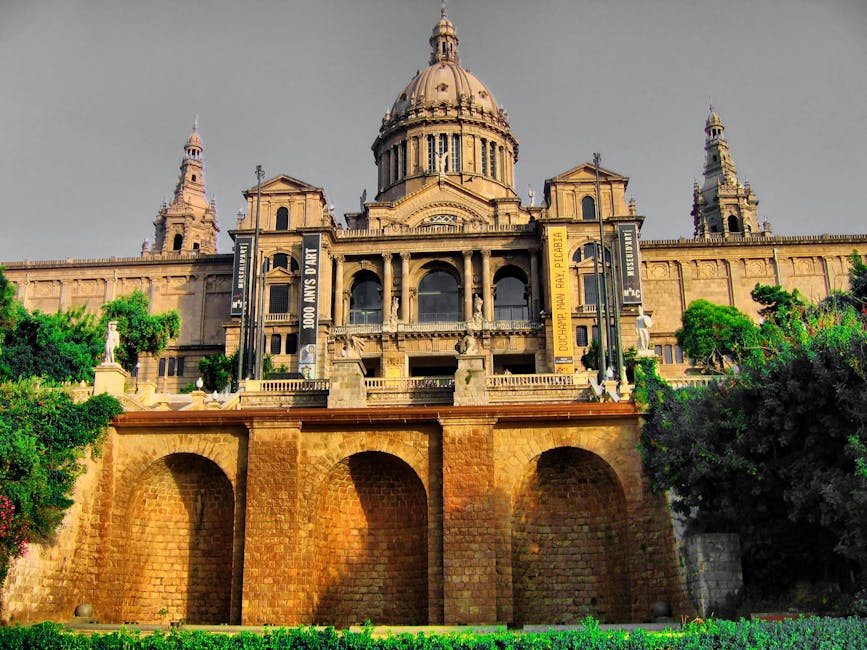 Barcelona is of course famous for its Gaudi connection. Back at the Plaça de Catalunya, a short walk along the Passeig de Gracia will take you to Casa Batiló. You can stand and admire this amazing building from the outside, but for a fee it is also possible to visit the inside of the building. A little further away, still within walking distance (but you can of course use the metro if you wish) is the absolute must see Sagrada Família. This fantasy church, which was begun in 1882 and has an anticipated completion date of 2026, is breath taking. If you want to visit the inside, be sure to purchase your ticket in advance and so short cut the long queues. Another Gaudi experience is Parc Güell, a short way out of the city centre, which houses the famous lizard sculpture and serpentine seating.
Montjuïc is a hill on the south west side of the city and was the setting for many of the summer Olympics in 1992. As well as various attractions such as the castle, well kept gardens and Joan Miró museum, it is a pleasant place to walk and take in the magnificent views. You can reach the topmost section by cable car.
There are also of course wonderful shopping experiences in the city , with all the usual designer shops and many individual boutiques. With something for everyone, Barcelona lives up to its name – the city of dreams.
Southeast Asia is now firmly established on the backpackers' trail – and with good reason. A dizzying mix of cultural landmarks, exotic flavours, stunning landscapes and bustling cities await anyone who ventures to this part of the world. But with so many countries to choose from and sights to take in, it is pretty much impossible to do everything in a single trip. So, if you are looking to take a trip to this part of the world but you are unsure what you should do, this is the guide for you. Here, we will take a closer look at just some of the sights that make Southeast Asia such a rich and vibrant place to visit.
Hanoi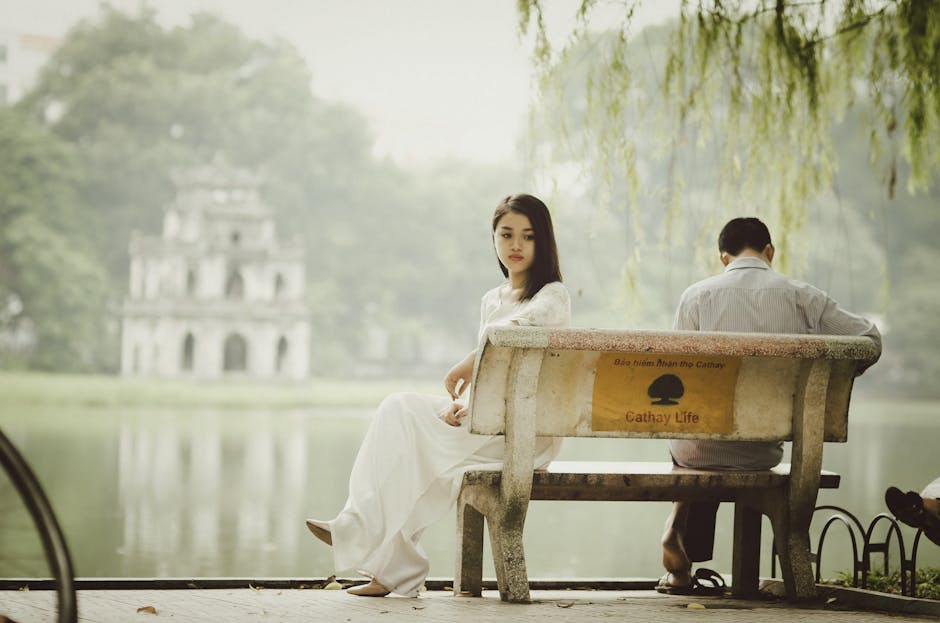 [Photo courtesy of Pixabay/pexels.com]
The capital of Vietnam consists of a maze of narrow streets and hundreds of motorbikes continually whizzing past. The heartbeat of the city is found in the Old Quarter, where you can take a seat at one of the streetside restaurants and watch the world go by. Of course, history is always just around the corner, and there are plenty of reminders of the Vietnam War, as well as the Colonial era which came before. The city provides the perfect introduction to the country before you venture to see the other wonders that Vietnam has to offer.
Phuket
No trip to Southeast Asia would be complete without venturing to a couple of the idyllic islands situated off the coast of Thailand. And the biggest and most popular of all of these is Phuket. Sure, it has become very tourist heavy over the years, but there are still more than enough charms to hold your interest for a few days. Luxury resorts have sprung up all over the island, and it has become something of a haven for spa treatments. And you can't miss out on experiencing the world-famous nightlife. When you are tired of Phuket, you can simply hop on a boat to visit the other islands, all of which have their own individual charms.
[Shwedagon Paya (Myanmar's holiest pilgrimage site), Yangon]
Yangon (Rangoon)
A former capital of Burma (now known as Myanmar) Yangon is one of the great destinations of Southeast Asia which has yet to become overrun with tourists. In fact, the whole country has only recently opened its doors, though solo travellers are still few and far between. The political situation is still tumultuous, so you should check the official advice before journeying here. The golden Shwedagon Pagoda is the standout attraction of the city which is surrounded by lush parkland on all time.
Singapore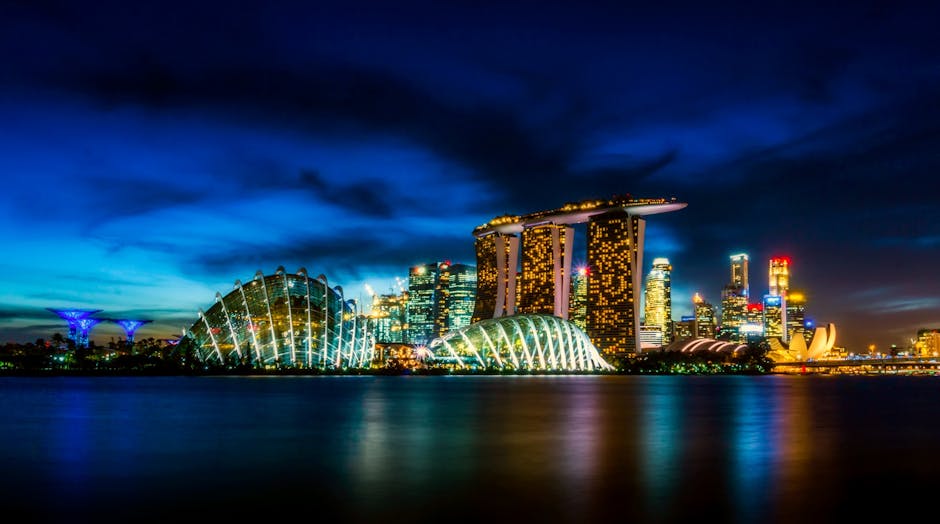 [Photo courtesy of Pixabay/pexels.com]
The city-state of Singapore provides the perfect introduction to the region, and it has a very east-meets-west feel about the place. Alongside the towering skyscrapers, you will find ancient temples and peaceful gardens. With many job opportunities for people across a range of sectors, people from all over the world call this place home so take a look at renting a house in Singapore if you want to join them. Though things are a lot pricier than the rest of the region, you will also get a great sense of luxury and modernity. It is just about worth eight dollars for a beer at one of the rooftop bars with such awe-inspiring views across the city!
Luang Prabang
While a lot of people only choose to spend a short amount of time in the capital of Laos, Vientiane, there is no doubt that you will want to spend longer in Luang Prabang. Famous for its Buddhist temples and monasteries, there is a wonderfully tranquil feeling throughout this city. Green mountains loom on all sides, while you can also travel over to some nearby waterfalls to experience the power of nature. In many ways, this could end up being everything you dreamed Southeast Asia would be.
Angkor Wat
Possibly the most dazzling collection of temples that you will find anywhere in the world, Cambodia's Angkor site contains all manner of historical relics which are just waiting to be discovered. Towering above the rest is the incredible Angkor Wat which is best-appreciated at sunrise when the light bounces off the river in front. You can either travel around on foot, by bike or by hiring a tuk-tuk for the day. The latter is the best option if you are planning to travel to the further away temples as they are located several kilometres away. Other highlights include Bayon, which has over 200 faces carved into the temple, and Ta Prohm, where towering trees rise up from the ruins.
Bali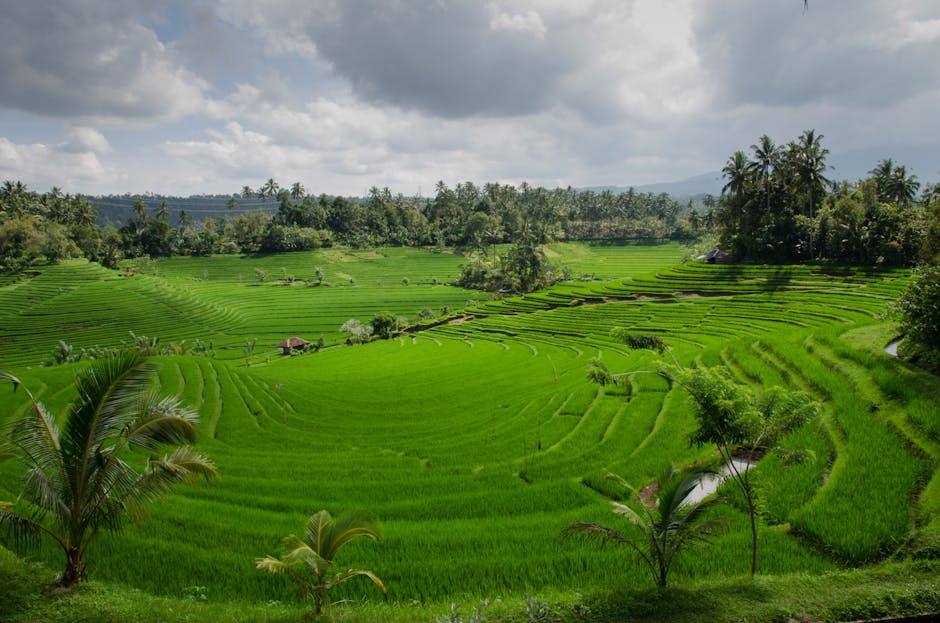 [Photo courtesy of Skitterphoto/pexels.com]
With over 17,000 islands, Indonesia certainly has plenty of choice for travellers. But, by far and away that most popular one of them all is Bali. In many ways, this is the ultimate tropical paradise and it is no wonder so many couples choose to visit for their honeymoon. Many of the most luxurious resorts in the whole region are located right here. For fans of scuba diving, there is a high level of marine diversity and plenty of coral reefs to explore. In the background, lush rice terraces climb up into the hills, while there a few great beach towns to enjoy an evening out.
Ha Long Bay
With its karst limestone scenery jutting out of the water, Ha Long Bay is one of Vietnam's premier attractions. Each tiny island is a different shape and size, some of which contain lakes and grottoes on the inside. Many travellers spend the night on a boat so they can sleep under the stars and wake up early for sunrise. Another popular activity is to go canoeing around the islands so you can explore them at your own pace.
Bangkok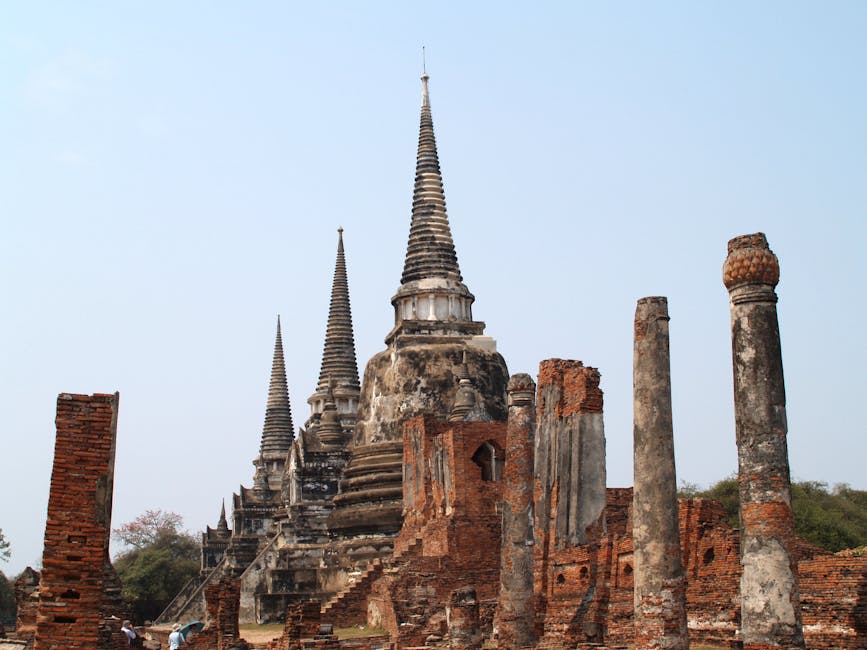 [Photo courtesy of imagesthai.com Thailand Free Images/pexels.com]
A world away from the islands of the south, Bangkok is a hustling, bustling megacity which parties all night, but still wakes up looking a million dollars the next day. Grand palaces and temples mix in with the tower blocks, while tuk-tuks whisk people around from one place to the next. While you are here, you should make sure that you don't miss out on the floating river markets where you can buy fresh fruit, vegetables and traditional Thai snacks.
Phnom Penh
The capital of Cambodia once held the undisputed crown of being the prettiest city in Southeast Asia. Though it is still suffering from the after-effects of war and revolution, there is still plenty to enjoy on a visit here. Of course, many travellers decide that they have to pay tribute to the country's tragic past by paying a visit to the Killing Fields and Tuol Sleng Genocide Museum. But this is a place that is very much in recovery mode, helped significantly by the tourism boom of recent years.
Kuala Lumpur
Malaysia's capital is a very cosmopolitan place indeed, packed with creatively designed skyscrapers including the Petronas Twin Towers, which act as a symbol of the city. Other interesting sights include the Islamic Arts Museum, Bukit Bintang pedestrian bridge and tunnel, and the huge bird park.  
This overview gives you just a flavour of Southeast Asia and its diverse array of natural and manmade attractions. To experience the region in detail, you would need months or even years, so you need to plan your itinerary carefully, Hopefully, this guide has provided you with a good starting point. There is a great deal of distance to cover, so you need to decide on your priorities and what appeals to you the most. If it is your first time, it may be worth concentrating your attentions on just one or two countries.