Browsing Category: "Travel and Places"
There is nothing better than planning a vacation. Sitting and trawling through the travel websites for the most far-flung places that offer the biggest adventures and cultural experiences is all part of the fun. If there is one place that should be on your list to visit, it's Malaysia. It's a beautiful place to visit and one that welcomes everyone with open arms, regardless of background and culture. If you're going to travel to Malaysia, there are some must-do's that absolutely have to be on your bucket list of places to visit, and we're going to walk you through each of them in turn.
[Photo courtesy of peternguyen11/pixabay.com]
Kuala Lumpur
Starting in the cultural melting pot capital, Kuala Lumpur, you'll be wide-eyed and amazed with what you can find. You will be able to visit shopping malls that have so much more than just the standard shops and boutiques, but rollercoasters winding their way through them. You'll walk down the street and see monkeys hanging around in the trees above you. Kuala Lumpur is a place you'll find the Petronas Twin Towers, which has an amazing skybridge running right between the two giants. You can head to the top and go onto the bridge at certain times during the day, and you can read more about it here. The fact that all the shops and museums for the capital are all in the one area makes your days out so much simpler to plan. With everything so close it makes it so much easier to rent a house nearby for your whole stay. Hotels are wonderful, but seeing as Malaysia is food paradise, it can be easier to self-cater!
[Photo courtesy of Chmouel Boudjnah /flickr.com]
Food Culture
One of the biggest reasons to visit the far corners of the world is the food. Most people expect restaurants abroad to be better when they're pricier, but the thing about Malaysia is that the street food is just as glorious as the food you find in the best restaurants. Whether you're hungry for traditional Malaysian cuisine, Chinese, Indian or Thai food, there are food courts that hold so much flavour you won't be able to choose just the one dish. Head over to Penang; the south-east peninsula has the best food in the area. The amalgamation of different cultures means you have so much for your taste buds to discover.
[Photo courtesy of maxpixel.freegreatpicture.com]
History & Culture
We mentioned earlier that Malaysia is a place that welcomes everyone, and it's absolutely correct. The acceptance is immense, and you'll find temples built beside mosques with churches on either side. You can head to Malaysia to experience Ramadan, the Indian Holi festival and even Christmas. The art scenes are vibrant, and Penang has so much to offer those who are seeking out a little culture and excitement.
[Photo courtesy of epSos.de/wikimedia.org]
Beaches
It's not all about the capital in Malaysia; Kuala Lumpur has so much going for it. Malaysia may not be known for the beaches it has to offer, but that's what makes it so great. These little secret spots of tranquillity are simply breathtaking. Langkawi Island is in the Northern Malaysia region. It's talked about as 'the Jewel of Kedah' and is something to be awed by. It is made up of nine different islands and it is covered in wildlife, so not only are you able to sit by the tranquil and clear oceans, you can enjoy animals in their natural habitat. If you want white sands, Perhentian Island is the place to visit for a truly awesome snorkelling experience. Get under the water and into the quiet and watch a whole world unfold before you, with ancient sea turtles and marine life of all colours.
[Photo courtesy of Chmouel Boudjnah /wikimedia.org]
Cup Of Tea
Malaysia is one of the many places in the world that has famous tea plantations, and The Cameron Highlands is the place to go to enjoy some. The flora and fauna here are eye-wateringly beautiful, and you get the chance to try authentic tea right from the plant. It's not an experience one should miss out on, and it can show you the sheer diversity of the landscape in Malaysia.
[Photo courtesy of Dcubillas/wikimedia.org]
Mountains
Kinabulu National Park is somewhere for the adventurers among you to sink your teeth into. It's a UNESCO world heritage site, which means it's a popular destination for visitors every year. You can climb the heady heights of Kinabulu, which has its peak at 4,095 meters high. There are over 6000 species of plants and almost 400 species of birds, so you bird-lovers out there should ensure you bring your binoculars with you!
[Photo courtesy of Chmouel Boudjnah /flickr.com]
Caving
Malaysia is a place thriving with UNESCO sites, and you can see them all listed here. One of the places you should absolutely try to get to, is Gunung Mulu National Park. It's in Sarawak, Malaysian Borneo and it's got the largest cave chamber known to the world. It's said you could fit over forty 747 aircraft in there. The natural beauty that are caves gives you the chance to view the world from a different angle, and the only way to get there is a short flight. Take yourself out of the malls and the built-up areas and get stuck into nature. Bring the right equipment and experience a once in a lifetime opportunity.
[Photo courtesy of Morio/wikimedia.org]
Sports
The sports enthusiasts among you will already be well-versed in the motorsport names that visit Malaysia every year, but for those of you who don't you need to get your research done! F1 Grand Prix season sees Lewis Hamilton and Fernando Alonso arrive in style. The weather may be unpredictable to track, but you can get yourself tickets to beside the track in March and watch some of the driving greats make a name for themselves up close and personal.
There's nothing so beautiful as visiting a country as diverse as Malaysia. The sheer variety of things to do and places to see means that you could spend weeks there and never get bored. Get yourself online and start planning!
Miami has a luxurious haven for holidaymakers from all around the country and across the globe since the late 19th century. Originally known for its picturesque beaches and ubiquitous sunshine, it's now best known for flaunting its glitz, glamour and celebrity aficionados for all the world to see. While we all know about the opulent excess of Miami beach and the star-studded artificial island known as star island, these popular tourist traps are really just the tip of the iceberg. To get to know the 'real' Miami, it doesn't take a great deal of effort or knowhow, just take a slight detour away from the sun drenched coastline and you'll find a series of vibrant and culturally rich neighborhoods that are alive with the Latin influence that permeates much of Florida.
Miami is a place so distinctive, a master perfumer tried to bottle its scent in the early 2000s. Its streets are rich with a musky scent made up of orange blossoms, sea salt and tobacco, that can't help but carry with it feelings of adventure and discovery.
As much fun as you can have with beachfront cocktails and boat rentals Miami is a city of contrasts. Scratch the glitzy surface and you'll find a real sense of community and celebrated diversity in Miami. The ancestry of each neighborhood resonates richly in its architecture, its art and its culinary prowess, with each neighborhood wearing its influence very much on its sleeve. For example, Little Havana is home to the city's Cuban population whereas West Indians made their home in Little Haiti, while the district of Wynwood has always been a haven for the artistically inclined. In this post we'll look at some of the ways in which you can avoid the expensive tourist traps and enjoy the food, architecture and culture of Miami like a local.
The Food
Whatever your taste, you'll find food to fall in love with in Miami. Though, understandably Miami is associated with some of the best seafood in the world, you can still eat like royalty even if you're vegetarian, vegan… or just plain don't like fish.
The southern states are synonymous with soul food, and you'll find some of the best in the world in Miami. In historic Overtown you'll find a taste of southern tradition with a host of barbecue joints and soul food restaurants serving up fried catfish, barbecued ribs and split sausages grilled to crispy perfection.
If you're one of a growing proportion of people who choose not to eat meat, seafood or dairy for health or ethical reasons, you'll still be able to sample Miami's multicultural delights through your palette with a range of vegan and vegetarian restaurants to suit all tastes. Indeed, the iron rich soil makes Florida home to some of the most delicious tropical fruits anywhere in the world, which is used in many cakes and desserts throughout Miami. Full Bloom near the beach is a great place to find Latin and Mexican inspired vegan cuisine and a range of delicious tropical fruit based desserts while if your taste buds favor the French inspired, Eden in Eden is a cafe that offers a range of French influenced foods such as dairy free crepes and gluten free quiches as well as nutritious juices and smoothies.
The Feel
Like many magical spots, Miami has a certain feel to it that's partly the smell of the sea air combined with the food smells wafting on the breeze and  partly the myriad design elements and architecture that reflect the city's diverse cultural lineage.
There's a striking interplay between the man made and the natural throughout Miami with the city's designs complementing and in some cases incorporating the flourishes of the surrounding plant life from palms to the fetching sea grape trees with leaves so huge and distinctive that locals refer to them as 'postcard leaves'.
Check out the Fairchild Tropical Botanical Garden which is not only a masterpiece of modern design but home to some of the areas most naturally beautiful flora. If art deco is right up your street then check out the Art Deco District near south beach where you'll find some striking examples of the 20th century style resplendent in sweeping balconies and nautical affectations including the odd port hole here and there.
Culture vultures owe it to themselves to spend some time in The Miami Design District, a hub not only of creative endeavor but high end retail where you can sample the myriad artistic triumphs of the district's two free- access contemporary art museums before some retail therapy in some of the area's swanky boutique stores.
With its vast expanses of desert and mountains, Utah probably isn't the first place you'd think of when you want to go on a family holiday, but there are plenty of fantastic things to see and do if you're passing by or if you're looking for places to add to your great American roadtrip. If you're planning on travelling to or through Utah at some point, then make sure you reserve a day or two to visit some of these attractions.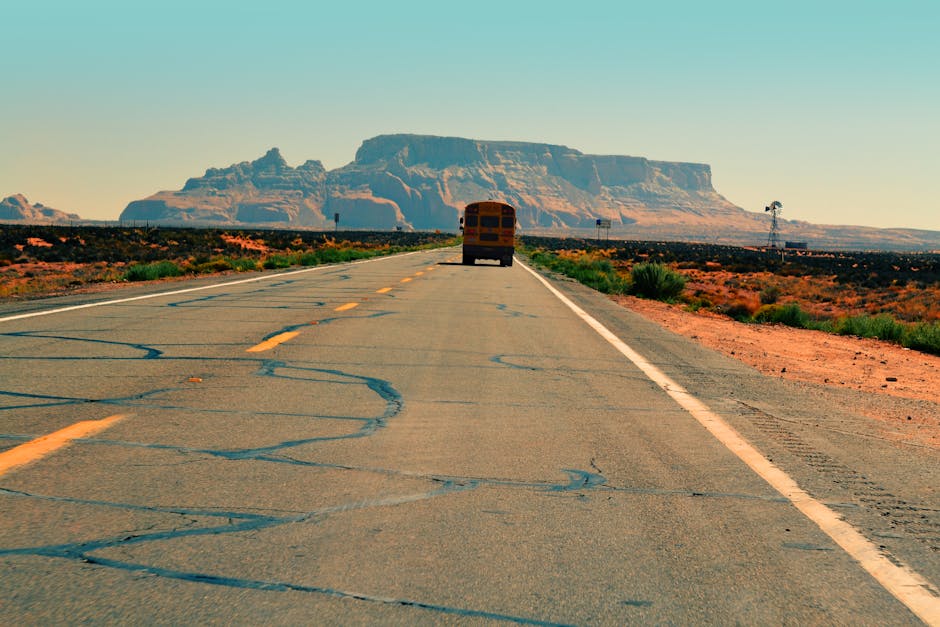 [Photo courtesy of Snapwire/pexels.com]
Ogden
Ogden houses hundreds of miles of beautiful hiking trails that can be challenged by both foot or bike, making it a fantastic location for families and groups. The rivers offer countless fishing opportunities, and you can even take a tip in the cool clear waters if you want to. If you prefer to travel across the waters, then there are boating tours available for a relaxing afternoon. Let's not forget that you can also have fun skiing in Ogden, and all of this is only 15 minutes away from Comfort Suites Ogden, making it the perfect hotel to book a room at if you want to explore this winter wonderland. Ogden is the number one spot in Utah for winter sports. With three world-class ski resorts and plenty of powdery snow to play with, this will be an adventure of a lifetime.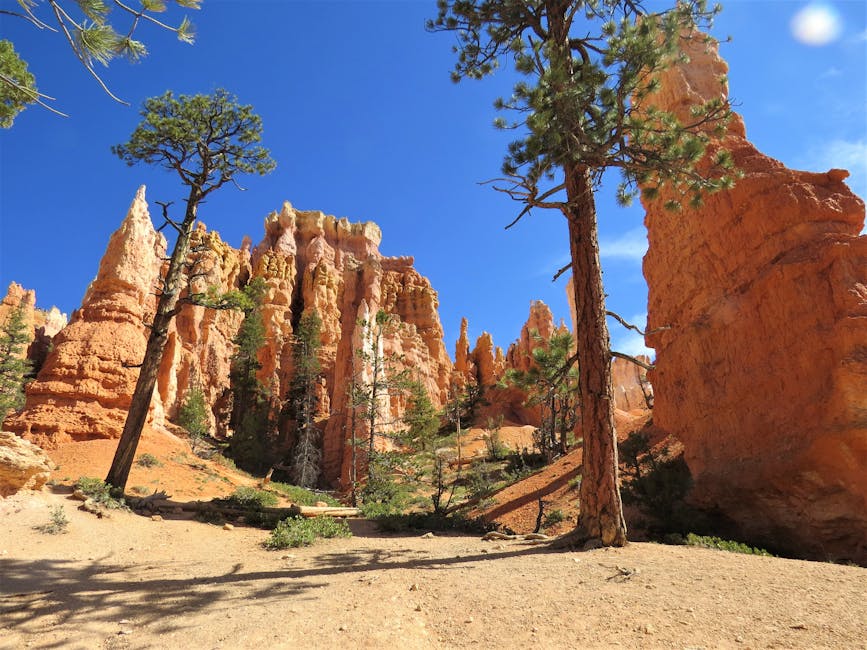 [Photo courtesy of Pixabay/pexels.com]
Utah's National Parks
The Mighty 5 is the name given to five of Utah's national parks. These famous locations draw in millions of visitors every year and have become some of Utah's most prized attractions. Whether you want to adventure, relax or do a spot of stargazing, these parks have everything you could want and more. The Mighty 5 consists of Canyonlands National Park, Arches National Park, Capitol Reef National Park, Bryce Canyon National Park and Zion National Park. There is plenty of fun to be had and countless destinations to explore within The Mighty 5. Whether it's walking, biking, picnicking, stargazing or hiking, you'll find something enjoyable here.
Salt Lake City
Of course, we also can't forget the urban heart of Utah: Salt Lake City. As the gateway to the rest of Utah, Salt Lake City continues to impress visitors with its metropolitan vibes and robust transit hub that extends all over the state. There are countless places to eat, shop and explore. With a bustling food scene that is famous for unique American cuisine and plenty of bakeries and cafes to indulge in, it'll be hard to pull yourself away from this cosy and modern city. It's easy to reach Salt Lake City and with the numerous museums, libraries, parks and complexes to explore, you'll want to spend at least a couple of days here to soak in all of the sights and sounds. It's also a fantastic place to start your adventure in Utah, considering all of the convenient transport links that reach out of Salt Lake City and the numerous hotels that are spread throughout the city.