Browsing Category: "Travel and Style"
When the summer waves it's last goodbye, and colder weather draws in, it can feel sad to let the long days and summer breezes go. However the days will become shorter, nights will be much colder and crisp leaves will fill the forest floor. But don't fret; you don't have to let the last ounces of warm weather go without a last hoorah. There are some great ways you can still keep that summer spirit alive and make the most of every ray of sunshine.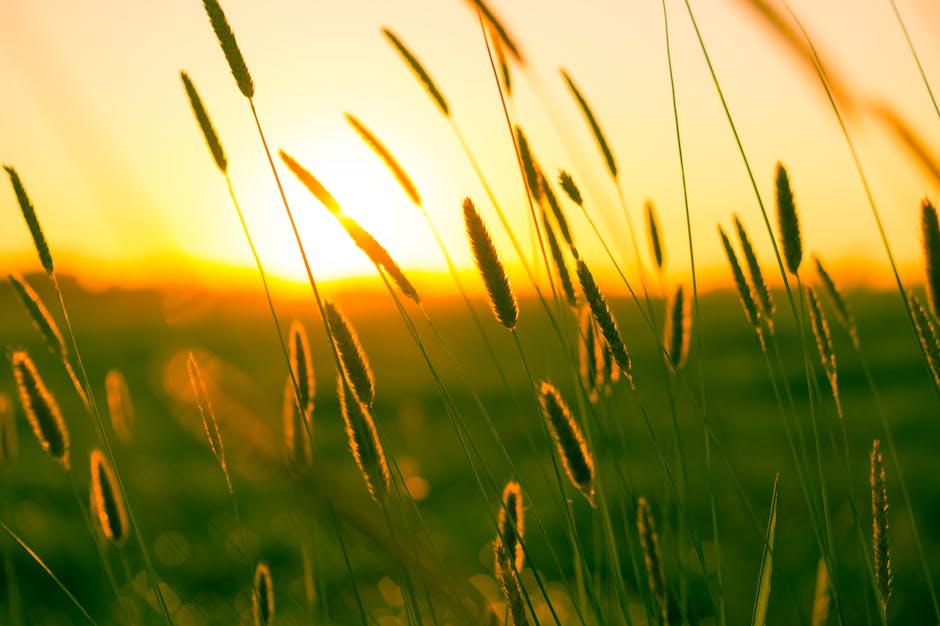 [Photo courtesy of Skitterphoto/pexels.com]
Fresh Fruit For Breakfast
The one thing which we all love to do in the summertime is start the day with a smoothie bowl or a bowl of fruit and yoghurt. It's refreshing, light and makes you feel invigorated for the day ahead. Just because the season has changed doesn't mean you can't still enjoy fresh produce which is available in stores. Make yourself a big bowl of fruit and enjoy the morning sun.
Woodland Walks in The Sunshine
Being outdoors is a surefire way to feel like you are making the most of your day. Why not plan an impromptu hike at the weekend, take in the sights beside a lake and relish the sunshine on your skin. It might not be the right weather for wearing shorts or a dress, but just wrap up in a few extra layers, and you'll feel toasty and happy.
[Photo courtesy of /maxpixel.freegreatpicture.com]
Jet Off Elsewhere
It might be the end of summer for us, but in the southern hemisphere, it is just beginning. If you really want to keep that summer spirit alive, book some cheap flights and jet off to a tropical beach somewhere. You'll get to have one last wear of that bikini and make the most of cocktails by the pool.
Keep You Decor Light and Bright
At the first sign of foggy weather and a chill in the air, many of us switch out the bright cushions and pastel decor in aid of a room filled with tartan and scented candles. Keep summer alive in your home by ditching the thick blankets and furry pillows and sticking with that summer colour scheme. Light some fresh seaside and fruity scented candles and leave the spices for later in the year.
Brave The Beach
It might be a bit, okay very, windy outside, but that's no reason not to take a trip to the coast. No matter the season, the beach clears the lungs and makes you forget about the world. It's the ultimate relaxing sensation…Even if you have to keep pulling your hat back on.
The Great Outdoors
There's nothing more indicative of summer than making s'mores over an open fire and sleeping under the stars. Camping is the ultimate way to relive those adventurous summer days and keep the spirit of the warmer months alive. Grab a tent, PLENTY of blankets and some simple supplies to make a weekend away which is reminiscent of that summer haze.
Christmas break is fast approaching, have you already planned where to spend Christmas vacation this year?  There are many places to go and lot of sites to see, isn't it? Well, most of the time when we are spending vacation somewhere far from home we don't add festive decor in our backyard but break that habit now because you can adorn your trees or gate with  Outdoor Solar Powered Flower String Lights, they are powered through solar energy so you don't need electricity to lit them.
The multi-color   outdoor solar powered flower string lights is currently on sale for $9.99 but if you use this code 67UEQPSS upon checkout you will save $4 since you will only pay $5.99.
You might think that retirement is all about spending your spare time playing golf or doing DIY work at home. The truth is, more baby boomers are choosing a life on the road! With so many places to visit and attractions to see, the RV retirement lifestyle is a compelling one.
More folks want to take in what the country has to offer. And they don't wish to do so by sitting in front of a TV watching the National Geographic channel! So, what is it about living out your twilight years in an RV that is such an attractive proposition? Well, it turns out there are numerous advantages to the RV retirement lifestyle.
[Photo courtesy of Paul Brennan/publicdomainpictures.net]
Living in an RV is cheaper than living at home
Sure, your home might be mortgage-free. But, you still have lots of costs to bear. You have to pay for things like taxes, insurance, maintenance and so forth. I know what you're about to say: you have to pay those costs for an RV as well!
The truth is, running an RV is much cheaper than living in a house. Many retirees can live comfortably for the rest of their days after selling their homes. Some savvy retired folks keep their properties but rent them out to families. Doing so offers them a regular source of income.
It's worth mentioning that the cost of buying an RV isn't as expensive as you might think. Many baby boomers find they can use some of their retirement income towards buying RVs for sale. That means they don't have to sell their homes to fund such purchases.
RVs give retired folks a chance to relive their youth
One of the big draws of the RV retirement lifestyle is people can take a trip down memory lane, as it were! During their childhood, many people that are now retired spent much of their time in the great outdoors.
Yes, I know; an RV doesn't offer the same experience as camping! But, it still gives people the chance to enjoy our national parks and outdoor spaces. And it's no secret that RVs are a big step up from tents!
An escape from technology
For some people, technology and gadgets are a double-edged sword. While they offer a plethora of benefits, technology can also be a major pain in the butt! Heading out on the open road in a comfortable RV helps retirees escape from technology.
There's no cable TV, computers or Internet access when you're driving down the highway. Well, not unless you pull into an RV park that offers such features! If you want to keep your tech to a minimum, living in an RV is one such way to do so!
Enjoying the simple pleasures in life
Last, but not least, the escape from today's digital world is a godsend for many retired people. Imagine enjoying simple pleasures like watching the night sky free from light pollution. Or waking up in your RV to a beautiful view of Yellowstone Lake!
One thing we can all agree on is that the RV retirement lifestyle makes life simple again. No wonder more of us opt for that when we reach retirement age!