Travel and Places May 21st, 2013 | Comments Off on Top 10 Must See Places In South Carolina
Are you looking for an adventure in the south that offers you a truly unique experience?  If so, get out your map of South Carolina and start your planning.  The Palmetto State offers hundreds of great activities for family vacations, the couple looking for a quick getaway, or even the solo traveler looking for some quiet time in an authentic place.  South Carolina is full of beautiful places and smiling faces, and you will experience southern hospitality at its finest in this great state.  From sandy beaches to mountainous foothills, you can experience it all during your trip to South Carolina.
1. Caesar's Head State Park
If you are looking for majestic views, this is the place to start.  You can hike, camp, fish, bird watch, picnic, and enjoy countless other activities in this beautiful area.  All South Carolina state parks offer views that can't be replicated anywhere else.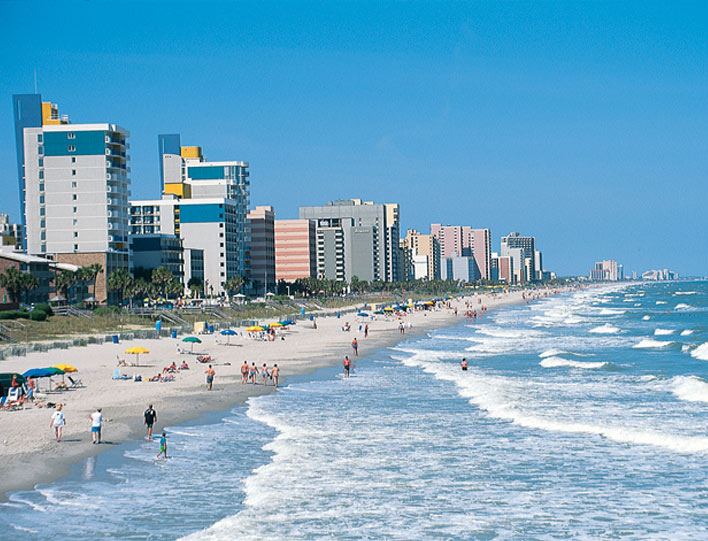 [Image not Mine]
2. Myrtle Beach
This is the spot that most tourists have heard of.  Don't come to Myrtle Beach looking to only sit on the sand and swim.  Enjoy quality dining and shopping experiences, and participate in all kinds of activities and attractions in the area.  Myrtle Beach is a must-see on your way through the great state of South Carolina.
3. South Carolina State Farmer's Market
No matter where you are, visiting a farmer's market offers you a great time.  You can buy farm-grown produce from local farms at this great event.  With the yummy fresh food available, visiting this area is well worth the investment.
4. Greenville Zoo
Visit elephants, giraffe, giant tortoises, and many other kinds of animals at the 14-acre zoo.  If you are vacationing with your kids, and hoping they learn something during your trip, you can partake of the education programs that are available for all school age children in the zoo.
5. Plantations Of South Carolina
Anyone living in America has heard about the Civil War, and the battle between the North and the South during the times of slavery.  South Carolina is home to over 2,000 plantations that once functioned solely on slave labor.  They are now cultural and historical landmarks, and provide an interesting experience in learning about the country's history.
[Image Not Mine]
6. The State Capital Building
Looking for the place that all the big decisions are made?  This is it.  The capital building of the state survived through the entire Civil War, including Sherman'
March, and is an interesting look into the history of the country.  Construction on the building began in 1851 but was not finished until 1907, and the work that went into this building is worth seeing.
7. Georgetown
Georgetown is located along the Pee-Dee River, and is a quaint small town with the feel of home.  Beautiful neighborhoods are home to many historic homes, and Georgetown is the third oldest city in South Carolina.
8. Carowinds Theme Park
Are you looking for a theme park to entertain the kids for a day after visiting lots of historical sites?  If so, visit this theme park to benefit from one of the area's most attractive theme parks.  Look for coupon codes online to save money on admission.
9. South Carolina Aquarium
Myrtle Beach isn't the only place to view the ocean life.  The South Carolina Aquarium is located in Charleston, and is a classic family vacation spot.  Learn more about the sea life in this area with a quick trip to the aquarium.  While you're in the city, visit the historic area of Charleston, and you can say you've visited one of the oldest cities in the entire United States.
10. Conagree National Park
Conagree is the only National Park in the state, and is one of the newest national parks in the country.  At Conagree, you can learn more about the animals that live in the area around the Conagree Swamp.  Take part in a ranger guided tour to keep the kids entertained and ensure that you are getting the most out of your visit.  You may even choose to enroll your kids in the Junior Ranger Program while you're there.
South Carolina offers an authentic version of what the south is really like.  From plantation homes that were operated by slaves to the yummy southern food and hospitality, you will feel as if you've stepped back in time to a place where days are lazy and warm, and friends are right around every corner.
Article contributed by Charlie Withers, independent traveler and wine and food blogger. folloow him on Twitter @twoguyswine
[ Tagged In ] Map of South Carolina, Places to See in South Carolina, South Carolina, South Carolina Views, US, Visit South Carolina, What to See in South Carolina