Hotels and Accommodations November 20th, 2012 | Comments Off on Ways to Save When Renting a Luxury Villa
The world of travel can be a bewildering place for those who aren't used to its energized personality. Airfare may change daily; deals and packages about. When looking to rent a luxury villa, knowing where and when to start can be a great way to save.
Perhaps the first question to ask is how far you're going, and how long you have to get there. If you're taking a vacation from work, flying may be required, but if you're retired, you may have all the time you want to get somewhere and come back. In that case, investigate your travel options thoroughly. You may be able to take a train or rent a vehicle to get you to your destination instead of flying; more than just a scenic trip, this can turn a frantic trip through the airport into a leisurely ride through mountains and valleys on the way to your destination. You may also be able to find a boat to take you out to an island, rather than looking for an airport, and all of this combined can save you quite a lot of money.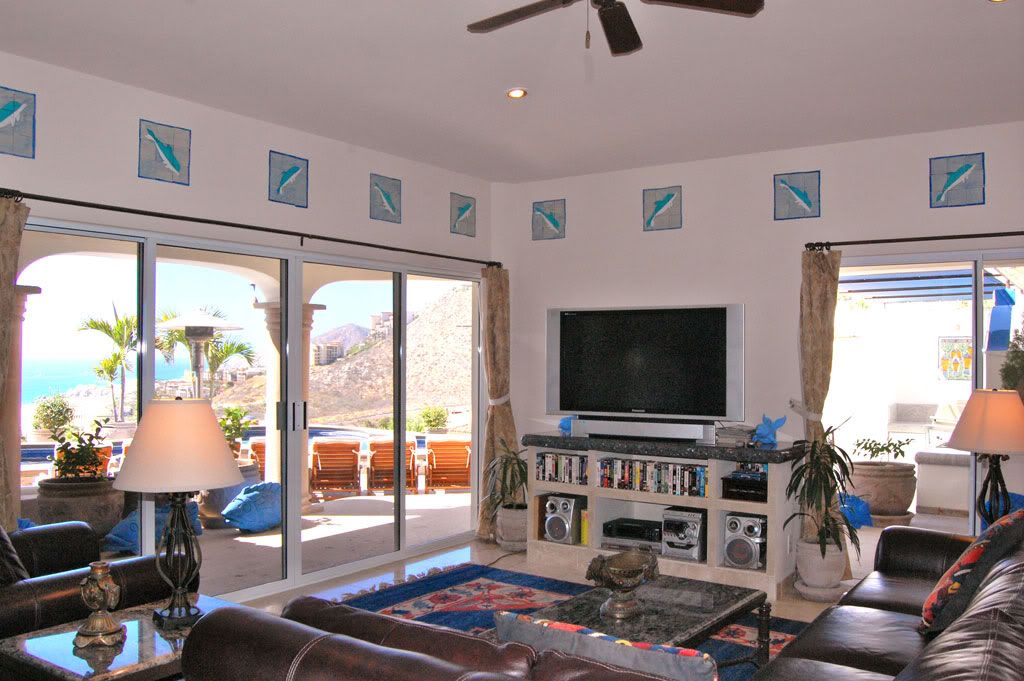 [View of Casa Theodore, a luxury villa in Cabo San Lucas, Mexico]
Nearly as important as 'where' is the question of 'when'. Depending on when you travel, you could save as much as half off the most expensive rate by choosing to visit at a different time of the year, resulting in saving of hundreds or, in some cases, even thousands of dollars for the same luxurious facilities.
In the same line, consider a rental vehicle at your destination (if you didn't drive there yourself). Some taxi services can be expensive, particularly if you intend to move around a lot, and an inexpensive rental car may be far more convenient for your needs.
Travel isn't all there is to a holiday, though. At one of the Cabo San Lucas villas, you may have access to amenities you won't find at a normal hotel. While not available everywhere, many villa destinations offer things like fitness facilities, Jacuzzis, high-definition televisions, fully-equipped kitchens, and other features that, when used properly, can get you a lot more value for your money than simply looking outside of the villa for everything you want. Restaurants are nice, but often expensive, and by cooking your own meals and taking advantage of a home away from home, you might just save a whole lot of money.
In this world, the nicest things are the hardest to get. However, a little knowledge will go a long ways towards helping you save on a villa vacation.
– James Eder